SPECIALISED EXPO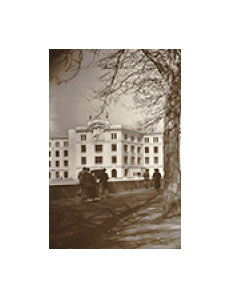 Category
Special Exposition
Dates
24/09/1949 - 09/10/1949
Theme
Rural Habitat
Official Designation
Exhibition of Rural Habitat, Lyon 1949
Organised in Lyon in the aftermath of the Second World War, Expo 1949 focused on the rural habitat and agricultural machinery. The 110,000m2 Expo site was located on the grounds of the 'Foire de Lyon', one of France's oldest marketplaces, which has attracted merchants from the four corners of Europe since medieval times.
Themed around the challenges of Agriculture, the Expo included such varied themes as firefighting, novel ways to increase agricultural yields, agriculture in the industrialised era, and advancements in weather forecasting.
Recognised by the 23rd General Assembly of the BIE on 13 June 1949, the Expo was opened on 24 September 1949 in the presence of several international statesmen, including the consuls of the Netherlands, the United Kingdom and the United States. The President of the French Council of Ministers, Edouard Herriot, made the opening speech, dedicated to the future of agriculture in a technological world.
Divided into thematic days, Expo 1949 offered a range of conferences and documentaries for visitors. The most popular attractions included a helicopter show in the centre of the site, the French wine pavilion, and a replica of a modern farm, showcasing the latest technological innovations of the time.